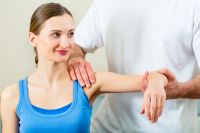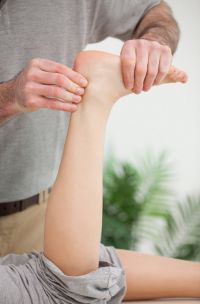 Many people think their physician or insurance company determines where they go for physical therapy.
The choice is yours.
When you need physical therapy, you decide with whom you receive your care. Our physical therapists work with patients referred by hundreds of physicians every year. While your physician may be more familiar with the therapists at another hospital or office, those facilities may not be as conveniently located for you, or they may not be already familiar with you as a patient.
Working or living close to your therapy provider or having someone with whom you are already comfortable and confident provide your care can help speed your recovery and make compliance with your program easier. No wasting time in traffic or re-educating your therapist about your situation and needs.
Even when you have undergone therapy, we can work with your physician to follow their protocol.
In any instance, we keep your physician and case manager up to date on your progress and we communicate with them throughout your rehabilitation.
Our therapists are experienced in treating a wide variety of conditions. Contact our office today to request an appointment.